The World's Best Splatter Guard
Limit Your Mess, Not Your Cooking
Limit Your Mess
Not Your Cooking
Your Stovetop Will Thank you!
SplatterDōm is a revolutionary stovetop splatter guard that helps keep your cooking area free from splatter while still providing complete access to your food.
Coming in sizes that fit most 8/10", or 10/12" pots and pans, it's also uniquely height-adjustable and it comes with a ventilated lid!*
Fits 8 & 10", or 10 & 12" pots/pans

*
SplatterDōm is designed to fit the most common sizes of pots and pans. With a versatile dual-sided design, each SplatterDōm can fit either a 8/10" or 10/12" diameter piece of cookware.
Not Your Mother's Splatter Guard
Access your food with ease

Dual sided & height adjustable

Includes unique ventilated lid

Microwave & Dishwasher safe

​

Collapses for easy storage

​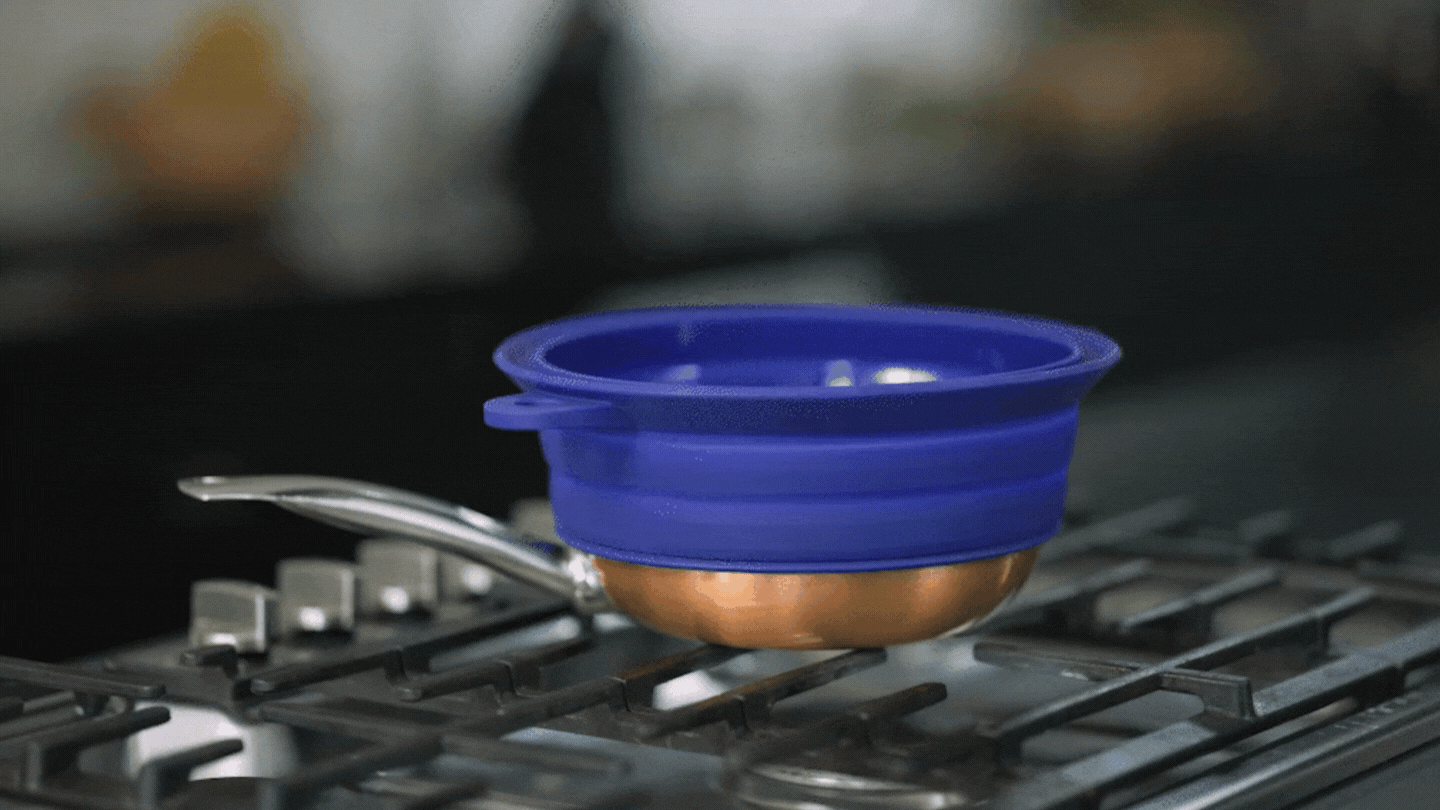 Launching on Kickstarter all new larger size, new lid for both sizes, and new colours
Get an Exclusive Discount
Sign up & get notified when we go live!
Built for temperatures up to 450°F
SplatterDōm is made of BPA free, 100% FDA approved food-grade silicone, and withstands temperatures up to 450F.
It's also microwave & dishwasher safe.
*This product color is not yet available for purchase online.